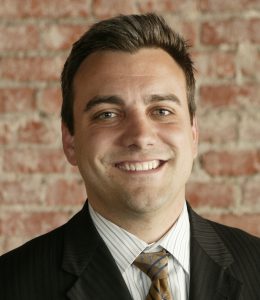 Letter from Robb Heineman
At its core, the membership is being created to entertain, save our fans money and give them access to stuff. The only cost for the membership is providing us some simple profile information, participation is completely free. Our groundbreaking affinity program will reward you for how much, how often and how deeply you interact with Sporting Club teams, places or events. It will help you get better connected to our partners, while also providing substantial discounts on the goods and services they offer.
The first tangible benefit membership will offer is the opportunity for complimentary tickets to road matches. Initially, we'll buy 50 per match with the hopes of there being a much higher demand – it would be great if we had that many members interested in traveling to support our club. Due to close proximity, as well as the strong desire to provide as much support for the team as possible during the season-opening road trip, we are purchasing up to 300 tickets for the Chicago Fire match on March 26.
When LIVESTRONG Sporting Park opens, members will have the opportunity to check-in and receive complimentary access to the Members' Section of the stadium for three (3) Sporting Kansas City matches per season. Season ticket holders in this section will receive additional complimentary vouchers to bring family or friends.
Members may access the LIVESTRONG Sporting Park mobile app which will provide information and services for Sporting Club events.
Members will have the opportunity to purchase Sporting Passes for kids under the age of 18. A Sporting Pass is $59.99 and provides entry to three matches in the South Stand (which may be chosen online in-advance), as well as access to any other matches on a complimentary basis in which there is availability in that section. Additionally, the Sporting Pass provides special offers on merchandise, discounted tickets purchased for family members and a commemorative credential to access LIVESTRONG Sporting Park.
Members will have access to exclusive Sporting Kansas City content, as well as invitations to members-only ticket presales for concerts and special events at LIVESTRONG Sporting Park.
The Membership Activation Lounge or "MAL" will allow you to purchase goods and services from our partners at discounts up to 80% off retail. By taking advantage of these offers, you will then have the opportunity to unlock new benefits and affinity rewards.
Members may also purchase single-game tickets at a discount.
Our goal is to create an experience that offers something for everyone – whether you are a diehard Sporting fan, music buff or savvy online shopper. While these are the initial benefits that will be available, Sporting Club intends on introducing new benefits to the membership on an accelerated timetable which will allow members to further engage with Sporting Club. If there are additional services you are interested in seeing within the membership, please let us know and we'll work to see if they can be integrated within the platform. You can email members@SportingKC.com with your ideas and requests.
We are committed to delivering a membership experience that is truly representative of our vision. For this reason, we have recently secured additional resources to help make this happen, including the addition of Asim Pasha, new CIO & Chief Architect of Sporting Club. With leadership from Asim, we expect to have the first version of our platform ready for launch prior to the much anticipated opening of LIVESTRONG Sporting Park on June 9.
Thanks for your support,
Robb Heineman
To learn more about the membership, sign up for the LIVESTRONG Sporting Park newsletter: