Play Buzz Beach Ball at the Livestrong!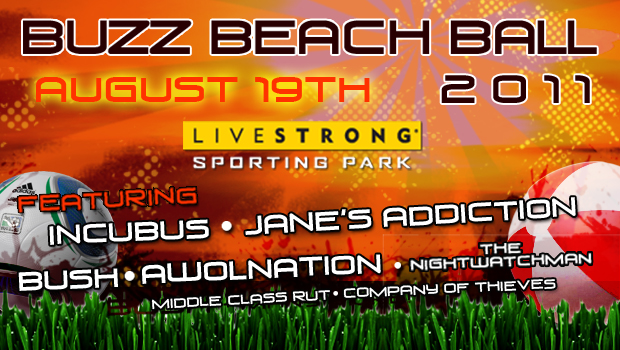 Buzz Beach Ball announced that it will be playing at LIVESTRONG Sporting Park on Friday, August 19.
This years line up includes: Jane's Addiction * Incubus * Bush * Awolnation * Middle Class Rut Company of Thieves * QUIET CORRAL
This all ages show begins at 3:30 p.m., with doors opening at 3 p.m. Parking to the event is free.
Tickets go on sale Friday, June 10th at 10 a.m. and are $45 for GA field or bowl seats and $55 for VIP seats.